Speaking at Untangle the Web
Nothing quite like a last-minute post… Tonight I'm speaking at Untangle the Web at Google Campus in London. I'm doing a talk on Design Theory for the Web where I do a whistle-stop tour through designing with typography, grids and colour on the web.
I also have a stinking cold so I'm going to be taking industrial quantities of Red Bull and a quarantine zone with me.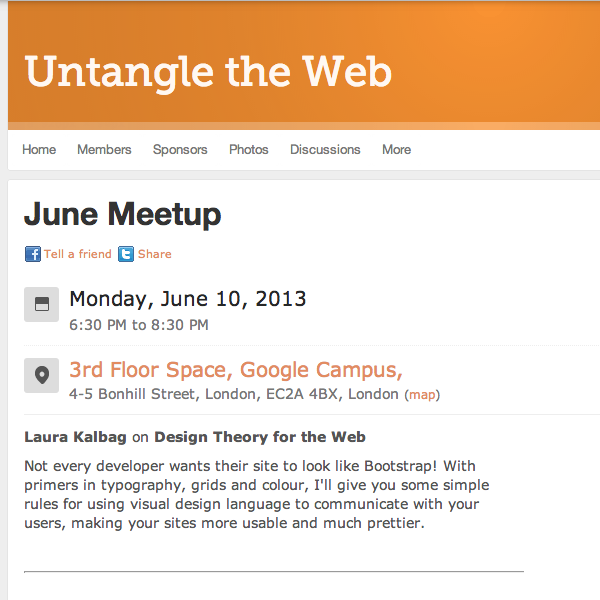 One comment